My Blog
Posts for: July, 2019
By Worcester Dental
July 13, 2019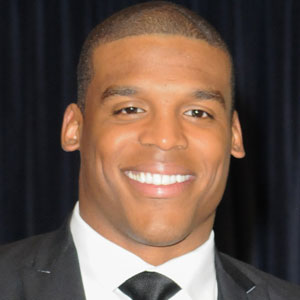 When is the best time to floss your teeth: Morning? Bedtime? How about: whenever and wherever the moment feels right?
For Cam Newton, award-winning NFL quarterback for the Carolina Panthers, the answer is clearly the latter. During the third quarter of the 2016 season-opener between his team and the Denver Broncos, TV cameras focused on Newton as he sat on the bench. The 2015 MVP was clearly seen stretching a string of dental floss between his index fingers and taking care of some dental hygiene business… and thereby creating a minor storm on the internet.
Inappropriate? We don't think so. As dentists, we're always happy when someone comes along to remind people how important it is to floss. And when that person has a million-dollar smile like Cam Newton's — so much the better.
Of course, there has been a lot of discussion lately about flossing. News outlets have gleefully reported that there's a lack of hard evidence at present to show that flossing is effective. But we would like to point out that, as the saying goes, "Absence of evidence is not evidence of absence." There are a number of reasons why health care organizations like the American Dental Association (ADA) still firmly recommend daily flossing. Here are a few:
It's well established that when plaque is allowed to build up on teeth, tooth decay and gum disease are bound to follow.
A tooth brush does a good job of cleaning most tooth surfaces, but it can't reach into spaces between teeth.
Cleaning between teeth (interdental cleaning) has been shown to remove plaque and food debris from these hard-to-reach spaces.
Dental floss isn't the only method for interdental cleaning… but it is recognized by dentists as the best way, and is an excellent method for doing this at home — or anywhere else!
Whether you use dental floss or another type of interdental cleaner is up to you. But the ADA stands by its recommendations for maintaining good oral health: Brush twice a day for two minutes with fluoride toothpaste; visit your dentist regularly for professional cleanings and checkups; and clean between teeth once a day with an interdental cleaner like floss. It doesn't matter if you do it in your own home, or on the sidelines of an NFL game… as long as you do it!
If you would like more information about flossing and oral hygiene, contact us or schedule an appointment for a consultation.
By Worcester Dental
July 03, 2019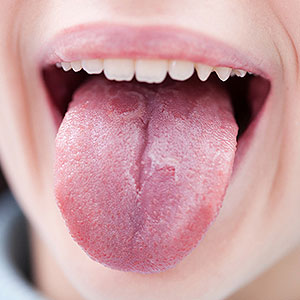 There are a few mouth conditions so rare most of us have never heard of them. Geographic tongue would fall into this category, affecting only one to three percent of the population. Even so, these irregular reddish patches resembling land masses on a map (hence the name) might be alarming at first glance—but they pose no danger and usually cause very little discomfort.
Geographic tongue is also known as benign migratory glossitis. As its clinical name implies, the unusual red patchy areas (often surrounded by a grayish white border) aren't cancerous nor contagious. The patches also appear to change shape and move around ("migrate") the tongue.
The reddish appearance comes from the temporary disappearance of tiny bumps on the tongue surface called papillae, which can leave the tongue smooth to the touch in affected areas. The lost papillae may reappear again a few hours or days later, and may occasionally disappear again. While it's not painful, you can experience a stinging or burning sensation emitting from these patchy areas.
We're not sure how and why geographic tongue erupts, but it's believed high emotional or psychological stress, hormonal imbalance or certain vitamin deficiencies might be factors in its cause. There may also be a link between it and psoriasis, a condition that can cause dry, itchy patches on the skin.
If you're one of the rare individuals who has episodes of geographic tongue, the good news is it's harmless, only mildly uncomfortable and usually temporary. The bad news, though, is that there's no known cure for the condition—but it can be managed to ease discomfort during outbreaks.
It's been found that highly acidic and spicy foods, as well as astringents like alcohol or some mouthrinses, can increase the level of discomfort. By avoiding these or similar foods or substances, you can reduce the irritation. Your dentist may also be able to help by prescribing anesthetic mouthrinses, antihistamines or steroid ointments.
For the most part, you'll simply have to wait it out. Other than the mild, physical discomfort, the worst part is often simply the appearance of the tongue. But by watching your diet and other habits, and with a little help from us, you can cope with these irritations when it occurs.
If you would like more information on geographic tongue and similar oral issues, please contact us or schedule an appointment for a consultation. You can also learn more about this topic by reading the Dear Doctor magazine article "Geographic Tongue: No Cause for Alarm."