Dentures- Worcester Dental Associates
Worcester Dental Associates specializes in dentures . Whether you require a full set of dentures, a partial denture or implant supported dentures (also called implant supported overdentures ), dentists and staff at Worcester Dental will help restore your smile and let you eat all your favorite foods again with the best fitting dentures . Worcester Dental Associates offers LIFETIME FREE DENTURE ADJUSTMENTS with the cost of all dentures we make.
Voted Best Dentist Worcester and Central Mass
Worcester Dental associates was voted Best Worcester Dentist and Best Dentist in Central Mass and has provided dentures for many happy patients since 1950! In fact, the founder of Worcester Dental Associates, Melvin Budish attained one of the first denture teeth patents in 1951. These denture teeth were used in the 1950's, 1960's and 1970's both at Worcester Dental and sold across the country. Worcester Dental Associates has our own dental lab on site, making the process easier for our patients as well as the final product being the best fitting dentures possible! We have a long history of providing the best dentures in Worcester and Central Mass !
"Finding a good dental office is never an easy task, but I've been going to Worcester Dental Associates for many years now and I have to say they really are the best. They take the time to explain in detail what needs to be done. They have a wonderful staff. If you are searching for a dental office that cares try Worcester Dental Associates .... you'll be happy you did!"
Susan N.

What are Dentures
Dentures are dental prosthetic devices used to replace missing teeth. They restore both the function of missing teeth, so you can chew, and also restore your facial contours that can be lost after teeth are removed. Full or partial dentures have a gum-colored base made of plastic resin, which fits over the remaining bone that formerly held the teeth.The denture teeth are designed to look and function just like your natural teeth.
Types of Dentures: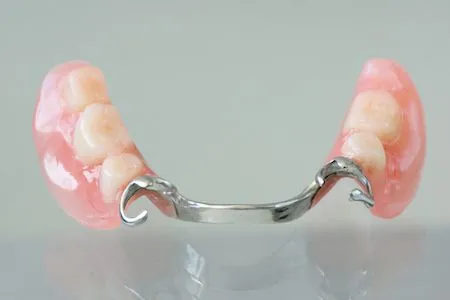 Partial Dentures
Partial dentures are removable devices that replace some missing teeth and use your remaining teeth to stay in. They often have metal clasps that give you better retention and chewing function. partials also allow you to keep any healthy teeth.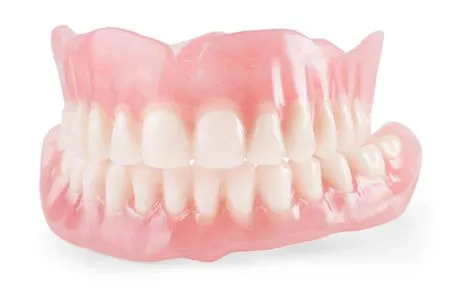 Full Dentures
Removable complete dentures can replace an entire upper or lower arch of teeth. They allow you to chew and eat normally and also restore your facial contours and smile! At Worcester Dental Associates we carefully craft your denture teeth to look as much like your own natural teeth as possible.
Types of Full (Complete Dentures) Dentures:
Immediate Dentures
Immediate dentures are dentures that are placed immediately following the extraction of your teeth. These are often a temporary solution as your mouth will go through many different changes while it heals after the teeth are removed. They give you back your smile and ability to chew food while your mouth heals.

Implant Supported Dentures
Implant supported dentures utilize metal screws (implants) to help give you better retention for your dentures. The lower or upper denture is securely anchored using two or more dental implants. Generally, the upper jaw requires more implants (generally three or more) than the lower jaw due to a lesser bone density. Many patients feel this option offers a great balance of comfort, functionality and value.
Call Worcester Dental Associates for affordable dentures that will bring back your smile!
Learn more about Dentures
---